Finnish Room Committee / Finlandia Foundation Pittsburgh Chapter
Our architect has been working on the final design and has provided the following computer generated pictures, which give a realistic idea of how the room will look. The left view is from the front hall. The center view is looking toward the front of the room and the right view is looking towards the back. The floor and ceiling plan drawings are at the end of this article.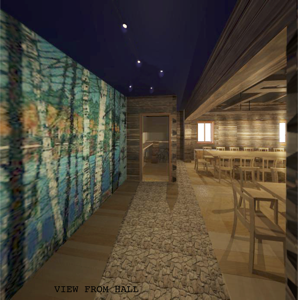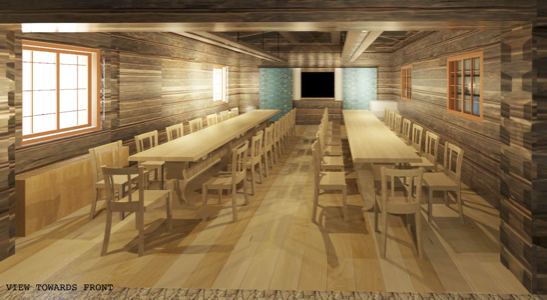 Please note that there are several details which do not show in these pictures. Displayed items will be in the showcases on the right wall which appear as windows. We're still open for ideas of what else could be added to the room.

New teaching methods use computers and a video screen simultaneously, so the teacher can move around in the classroom. A teacher's table (not shown) will be placed in the front. It is still under discussion as to how best to arrange seating so that all students have an unobscured view, regardless where they're sitting.

Let's make a quick start to find support from all directions to get the needed money to have this Nationality Classroom funded by December 6, 2017, the 100th Independence Day of Finland. Now all of you are called to duty. Every individual should become an activist in this project and start his/her own campaign to help raise funds.

In order to have the room funded by December 6, 2017, we need a special focus on the fundraising. Presently, we have about $130,000, however, which is not nearly enough to complete this project.

Donating to the Finnish Room is easy. Our account is listed as a dedicated construction fund and it cannot be used for any other purpose. You can find information on how to make a donation at www.pittsburghfinns.net

Please join us, share your opinions, and let us know how you can help with this project. We'd love to hear from you.
The Floor Plan
The Ceiling Plan